Memorial Day Celebration
May 24, 2015 @ 1:00 pm

-

3:00 pm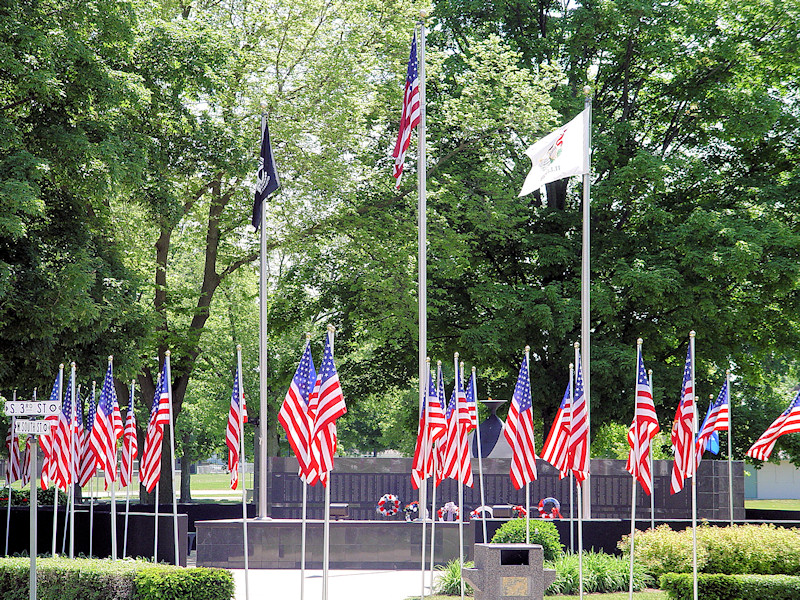 Memorial Day
1pm on Sunday of Memorial Day weekend at the
Northern Illinois Veterans Memorial in Franklin Township Park
The Northern Illinois Veterans Memorial (NIVM) monument was built in the spring of 1991. The Northern Illinois Veterans Activities Committee (NIVAC) special projects have included, gathering new names for the Northern Illinois Veterans Memorial, placement of POW*MIA signs, building a POW*MIA monument and ceremony area in Genoa, assisting an injured veteran to adapt his house for handicapped access, assisting in placing large American flags in three locations (Genoa 100, Kirkland 35, DeKalb County Courthouse 100 additional flags), coordinating a veterans appreciation day at NIU, assisting with various 4th of July events, coordinating to get a keynote military VIP speaker each year, coordinating with the Illinois National Guard to have the 105mm howitzer many times, coordinating the DeKalb County Courthouse flag ceremony protocol, assisting to add 10 more flags in Kirkland and assisting with events for our deployed troops and their families.
NIVAC continues to promote memorial weekend and the Mayors' Memorial Day Breakfast every year with the help of the DeKalb County 40&8 Voiture 207. The Northern Illinois Veteran's Memorial is located in Franklin Township Park at 3rd and South Streets in Kirkland, Il.
May we help you promote your local event?
Events/Activities Submission Requirements
To have information posted on the Village website your Activity/Event must meet the following requirements:
– Event/Activity must be located within the Village of Kirkland.
– Only 4 listings per entity / business / organization for any given month.